"Guitarist Patrick Woods is a unique and rhythmic journey that'll stop
your heart and race your mind" – The Guitarists
"Patrick Woods boasts an extremely dynamic, hybrid style of
acoustic artistry" – Frets Magazine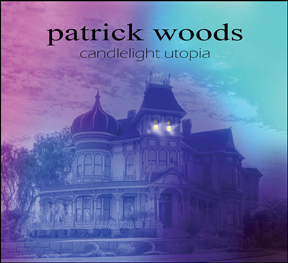 Latest Update
Patrick's latest album, CANDLELIGHT UTOPIA is now availible for purchase at bandcamp, and CD Baby. There will be more digital distribution in the future. In the meantime, you can order CD's through the site, or at live performances.
Interview and album Review
Check out Patrick's latest interview and album review here!
Power Fields Album Special Deal
At Patrick's live shows, he still has a limited number of copies of the POWER FIELDS album. From now on, this particular album will be included for free when you purchase any other CDs. Some of the songs on it have since been re-recorded and updated to a new guitar sound. There will be no more copies of this album once it runs out!
New Videos
Here is a new video of Patrick's song "Crossing the Styx" on YouTube.
Click here to view his channel, and please subscribe if you haven't already!
Next Show
Stocker Arts Center (with Doug Wood and Darren Frate)
Elyria, OH
Friday & Saturday, October 18 & 19, 2019
7:00-9:00 pm
Sign Up For Patrick's Newsletter